Our Subscribers
Premium Subscribers receive access to all Trickle Research content as well as notification via e-mail directly upon initiation and/or publication of the research. Trickle will at its own discretion, also provide certain research notes and other updates that will be available to premium subscribers only. Premium Subscribers are also provided research notification prior to it's release to other subscribers.
Premium subscribers are given priority for attendance to Trickle sponsored invitation only conferences.
Please Note:  If you subscribe to our subscription service and change your mind, you have 30 days to notify us and we will refund the full amount of your subscription payment. 
Click the button below to subscribe and gain access to our PREMIUM research
Click the button below to create a FREE account and gain access to our public
research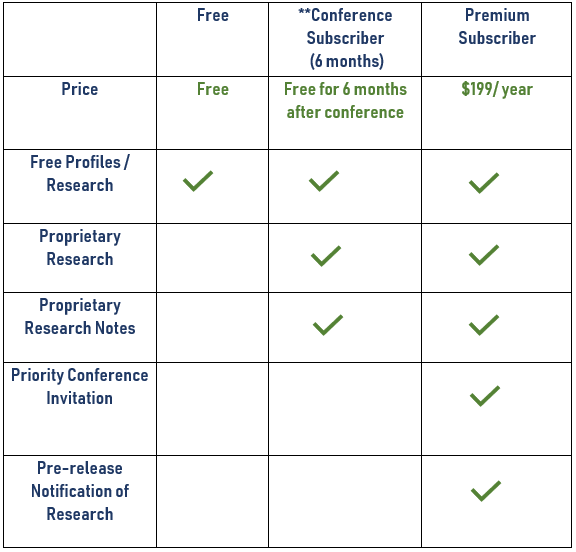 ** Conference subscriptions are provided free of charge to conference attendees. For information on attending a conference, visit the events page